If you as an existing user have problems with logging on the e-Boks mobile app, this guide can help you.
1. Press 'Log in' and then 'Log in with MitID'.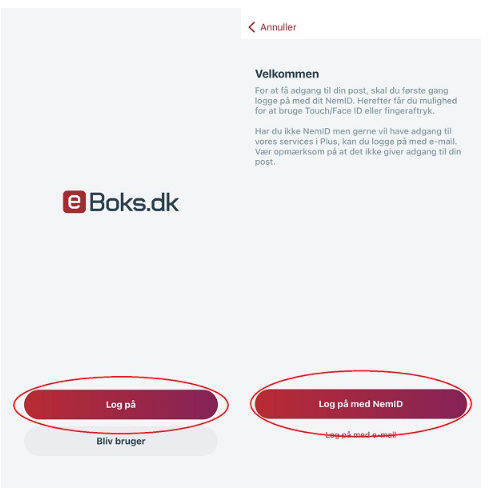 2. You will now be redirected to MitID's page, where you must log in with your MitID.
3. Enter your mobile password, which you have created yourself in a minimum of 8 characters, and press 'Continue'.
Note! If you can't remember your password, press the button 'Forgot password' in the top right corner.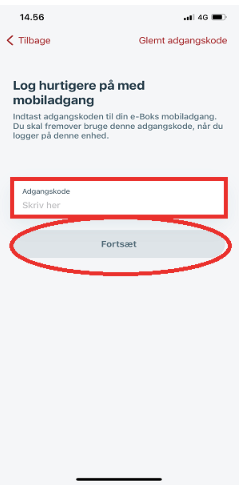 4. You can now activate fingerprint or facial recognition (called Touch ID or Face ID on iOS) if you want to use it and if your device supports it.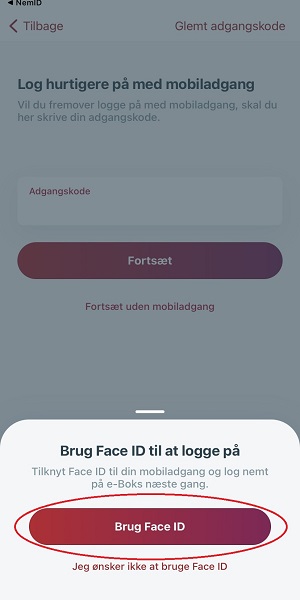 Now you have logged on to the e-Boks app.